My account

Hotline:
Info line:
(Mo–Fri 10 AM to 6 PM)
+420 775 077 731  nejfuton@nejfuton.cz
Praha showroom:
(Mo 10 AM to 7 PM, Tue 10 AM to 5 PM, Wed 10 AM to 6 PM, Thu 10 AM to 7 PM, Fri 10 AM to 5 PM) 
+420 603 100 709   praha@nejfuton.cz
Křižíkova 506/62 Praha more information HERE


Brno showroom:
(Mo–Fri 10 AM to 6 PM)
+420 775 077 731 nejfuton@nejfuton.cz 
Životského 15 Brno more information HERE
Ostrava showroom:
(Mo 3 PM to 8 PM, Tue  3 PM to 8 PM, Wed 3 PM to 7 PM, Thu 1 PM to 6 PM, Fri 1 PM to 6 PM)
+420 734 230 211  ostrava@nejfuton.cz
Žoluděvova 9, Ostrava more information HERE
Mini-Showrooms at our partners:
(mostly on demand after a phone call, limited range of most popular products on display):
+420 603 100 709 praha@nejfuton.cz  
Plzeň - Sady 5.května 32 more information HERE
Zlín - A. Randýskové 1799 more information HERE
Liberec - Burešova 441, Stráž nad Nisou more information HERE
České Budějovice - B. Smetany 15 České Budějovice more information HERE
About us: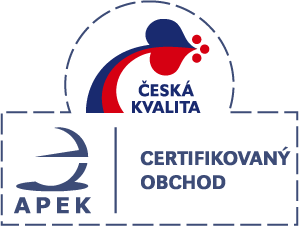 Nejfuton.cz has everything for your healthy sleep. We're offering high-quality products made from natural materials in a simple and elegant Japanese style. All the products on offer are made in the European Union (Denmark, Sweden, the Czech Republic, Poland). The textile products we're selling in our e-shop have a long-standing tradition (especially in Western Europe) since 1994. We're happy to offer these products to Czech buyers as well. The textile products are made from Oeko-Tex certified materials of the highest standard.
Our team is always happy to help you choose the ideal, custom-made solution. The people behind these products do realize that choosing a new mattress and bed is an important decision that will affect your life for many years. That's why communication with our clients always comes first. We will discuss with you (either personally or by phone) every individual step starting with choosing the right product and ending with assembly and delivery. We respond quickly and we can accommodate even very specific wishes and requirements. We believe that with us you'll find the ideal solution for your good and healthy sleep and you'll gladly return to our shop in the future.
Head office and warehouse:
Nejfuton s.r.o.
Životského 15
618 00 Brno
IČ: 27914526
DIČ: CZ27914526
more information HERE
Account number:
CZ - 2000165007/2010
SK - IBAN: CZ0920100000002600629485 BIC kód/SWIFT: FIOBCZPPXXX
Useful links:
Billing information:
Nejfuton s.r.o.
Vinařického 30
615 00 Brno
IČ: 27914526
DIČ: CZ27914526
Praha - Showroom:
Křižíkova 506/62
186 00 Praha 8 - Karlín
tel.: +420 273 136 124
mob.: +420 603 100 709
email: praha@nejfuton.cz
more information HERE
Brno - Showroom:
Životského 15
618 00 Brno
tel.: +420 513 035 254
mob.: +420 775 077 731
email: nejfuton@nejfuton.cz
more information HERE
Ostrava- Showroom:
Žoluděvova 9
700 30 Ostrava
tel: +420 734 230 211
email: ostrava@nejfuton.cz
more information HERE
Orders - questions - complaints:
Petr Boháček
mob.: +420 775 077 731
tel.:+420 513 035 254
email: nejfuton@nejfuton.cz
Wholesale (company customers):
Ondřej Havlín
mob.: +420 775 077 731
email: ondrej.havlin@nejfuton.cz
In-store pickup:
Praha: +420 603 100 709
Brno: +420 775 077 731
Ostrava: +420 734 230 211